« Problem fixed | Main | New York compliant AR-15? »
Rest in peace, Otis McDonald...
Posted by David Hardy · 4 April 2014 06:19 PM
Otis McDonald, petitioner in McDonald v. Chicago, has gone to his rest. Here he is, with his wife, on the steps of the US Supreme Court after the oral argument, four years ago.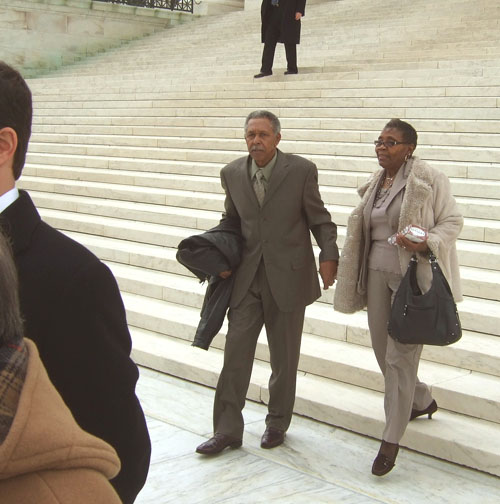 Here's his memorial Facebook page. A good man, and a moment in human history. As I recall, about half of Americans own guns; isn't often that an individual can pass on and have 150,000,000 people, and the generations who succeed those, in their debt.