Posted by David Hardy · 23 September 2021 11:15 AM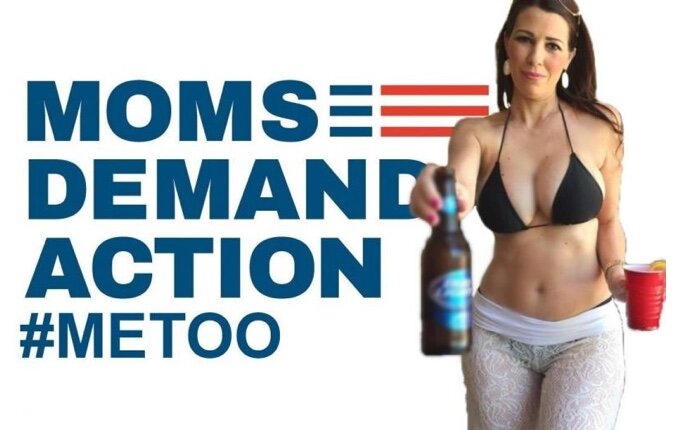 Posted by David Hardy · 22 September 2021 05:19 PM
That's the subject of an article at Real Clear Investigations. Prof. Kleck has written first-rate articles and books on the subject for decades.
Update--I was referring not to this article, but to the work of Prof. Gary Kleck. Kleck, Gary and Marc Gertz. 1995. "Armed Resistance to Crime: the Prevalence and Nature of Self-defense with a Gun." Journal of Criminal Law & Criminology 86(1):150-187.
Posted by David Hardy · 22 September 2021 11:37 AM
Here's the Supreme Court docket, with links to each pdf filing. Theirs begin after "argument set," dated Aug. 16. I count 36 of them, but may be a little off.
Their dominate in one thing: big name organizations. American Bar Association, ACLU, Amnesty International, League of Women Voters, etc., essentially the organizations of the elite. None of those listed should have much institutional interest in the 2A or gun control, so they wade in because it's one of the elites against the rest of us.
Quick skims indicate very little discussion of history or real con law. Most briefs are "guns are bad and gun laws are good." I notice attempts at narrowing the issue... not so much is gun control good as gun control is good in big cities like New York.
Posted by David Hardy · 19 September 2021 09:44 PM
It's reported that the Mossad used an FN-MAG controlled by satellite link to kill Iran's top nuclear scientist.
Posted by David Hardy · 15 September 2021 04:02 PM
For the second year, Second Amendment Foundation is hosting its Gun Rights Policy Conference online.
Their history dates back to when SAF organized Scholars' Conferences in the late 1970s. I distinctly remember one in 1978, I think it was the second one, in St. Louis. At those conferences, I first met Steve Halbrook, Joyce Malcolm, Don Kates (who chaired them), David Caplan, and others. Egad, 43 years ago, about 2/3 of a human lifetime.
Posted by David Hardy · 14 September 2021 07:49 PM
On the Supreme Court docket here. The historical discussion begins on p. 21.
Right off the top, it discusses "surety to keep the peace" statutes as if they disarmed the defendant. All the ones I've seen just bound the defendant to keep the peace for six months or a year; whether he carried arms during that time was not affected. They applied only if someone, the plaintiff, proved that the defendant had threatened him or breached his peace.
Posted by David Hardy · 12 September 2021 02:19 PM
Right here.
Posted by David Hardy · 12 September 2021 01:55 PM
Story here. I knew Foss when he was an NRA director and president, prior to his death in 2003. He earned the Medal of Honor ... on Guadalcanal, where as one writer said, uncommon courage was a common virtue, and he stood out even there. Here's an understated summary of his actions, and here's a much more colorful one at Badass of the Week.
Posted by David Hardy · 9 September 2021 01:01 PM
Story here. I must say, for some reason, one look at the fellow and I didn't like him. This is one of his better photos.