« Viva Ted Cruz!!! | Main | PA Attorney General ends CCW reciprocity with Florida »
We can imagine the outcry if private citizens did this...
Posted by David Hardy · 8 February 2013 10:57 AM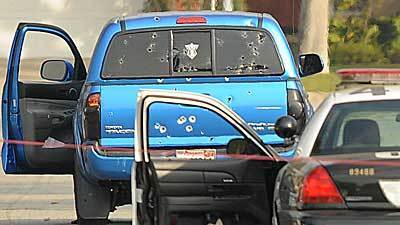 LAPD and another team protecting Chistopher Dorner's targets shoot up a newspaper deliverywoman's truck and another vehicle. Fortunately, the results were wounds rather than deaths.