« More trouble for Romney | Main | "The Founders' View of the Right to Bear Arms" »
Merry Christmas!
Posted by David Hardy · 24 December 2007 02:59 PM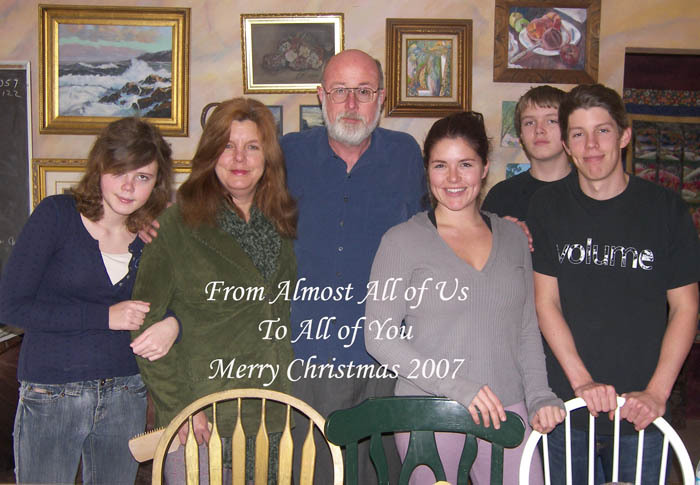 Merry Christmas from almost all of us, to all of you!
(Almost all, because son Mark wasn't available for the pic).
· Personal