« A novel idea | Main | Interesting First Amendment case coming up »
A White House leak...
Posted by David Hardy · 23 September 2013 06:33 PM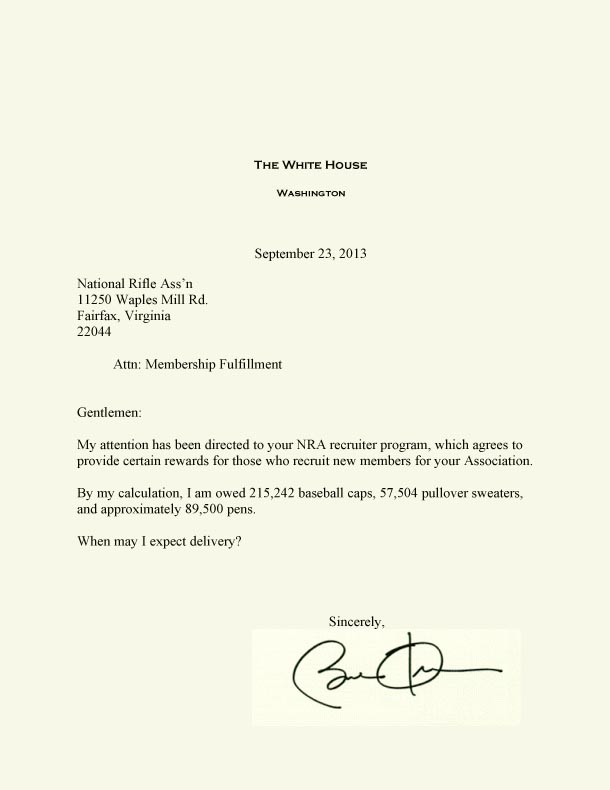 · humor
Comments
To be fair, the number would be higher but for the economy being the tank, thereby reducing some people's ability to pay . . .
Posted by: Cliff at September 24, 2013 01:09 PM
Dear, Barack Obama,
We will send you the aforementioned baseball caps, pullover sweaters, and pens when we figure out how to fit them all in a suppository.
Posted by: Jeremy at September 24, 2013 02:01 PM
I find it amusing that Obama signs his last name with a big zero instead of an "O."
That letter's a fake, right?
Posted by: Tom at September 24, 2013 02:05 PM
Posted by: Jim D. at September 25, 2013 10:11 AM
Posted by: Jim at September 25, 2013 01:19 PM