« A novel approach | Main | Interesting documentary in production »
"Only police are competent to have guns"
Posted by David Hardy · 31 December 2015 05:21 PM
Chicago: policeman manages to accidentally kill a female bystander.. They also killed a 19 year old student, not by mistake.
In related news, am I the only one that thinks this shows a third-world tinpot dictator introducing a rather unimpressive general?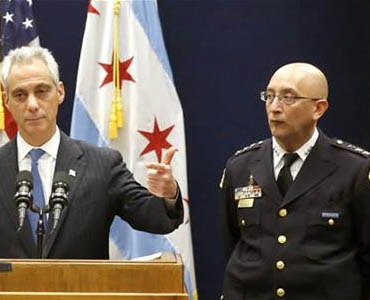 Well, I suppose that's not far off the mark.