« Third mayor leaves Bloomberg group | Main | Reason on gun & product liability litigation »
Happiness is a warm gun...
Posted by David Hardy · 12 February 2007 08:10 PM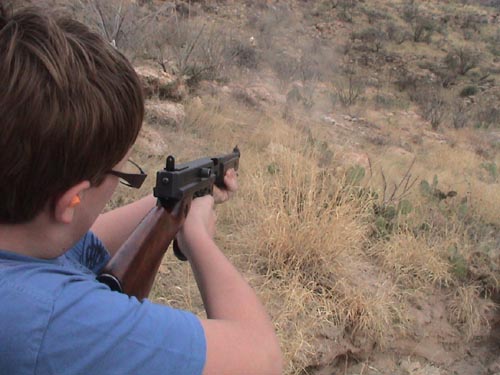 Especially in the bands of a 10 year old. This is Nathaniel, my youngest, burning off bursts from my full-auto Thompson.
By the time we put 250 rounds thru it, it was more than warm -- the barrel was quite hot!
· shooting