Posted by David Hardy · 21 August 2016 09:11 AM
President commutes sentences of fifty persons convicted of Federal gun law violations. Oh, possession of stolen firearms, carrying a firearm during a drug offense, things like that.
Posted by David Hardy · 21 August 2016 08:15 AM
I had lunch at a new Chinese restaurant here. The menu had a typo. At least, I HOPE it's a typo for "crab puff."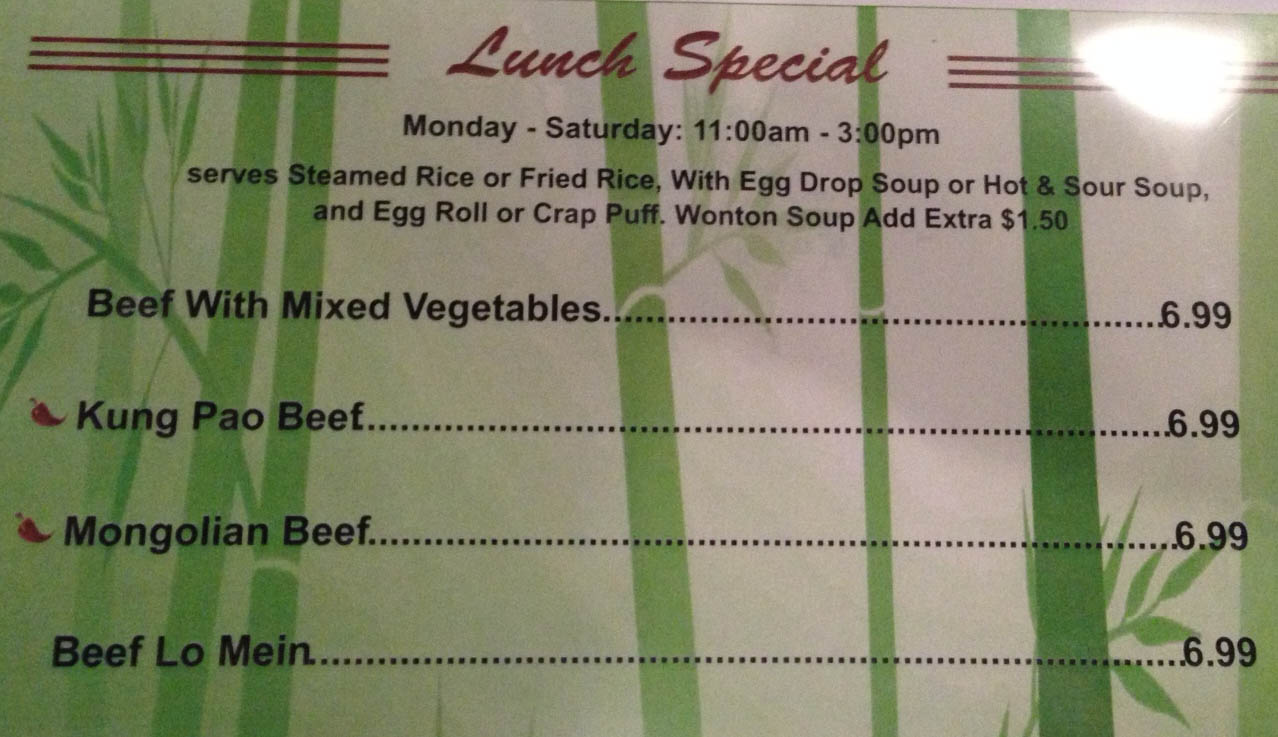 Posted by David Hardy · 18 August 2016 11:42 PM
Bob Dowlut, NRA General Counsel and acting GC since ... way back in the last century, and Alice Beard, both of them published Second Amendment authors ... here's Alice's Facebook note about their 42nd anniversary. Dig that crazy tux! It's cool, or maybe the cat's pajamas! : )
Posted by David Hardy · 15 August 2016 01:07 PM
Bill Weld, Libertarian VP candidate, interviewed on gun laws:
"The five shot rifle, that's a standard military rifle; the problem is if you attach a clip to it so it can fire more shells and if you remove the pin so that it becomes an automatic weapon, and those are independent criminal offenses. That is when they become, essentially a weapon of mass destruction. The problem with handguns probably is even worse than the problem of the AR15."
With an incoherence like that, how did he wind up on any ticket?
Posted by David Hardy · 11 August 2016 08:11 PM
Story here. She's Ginny Thrasher, and a graduate of the West Springfield High rifle team and West Virginia U's shooting team. Both of those were helped by NRA Foundation grants.